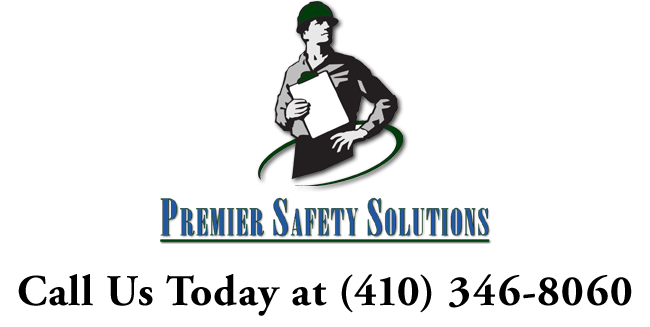 Premier Safety Solutions specializes in full service Safety Program management and provides cost effective assistance to employers in their endeavor to create a safe and healthful workplace for their employees.
What makes us different?
Premier Safety Solutions creates a standard of excellence by approaching safety with a positive attitude.
Positive reinforcement encourages management leadership and worker participation in creating and keeping a safe workplace. Safe work habits must become a part of the normal everyday routine.
Premier Safety Solutions provides their clients with high level safety training and specialized knowledge and understanding of OSHA regulations.
TRAINING WE OFFER . . . 
Trenching & Excavation Awareness & Competent Person
First Aid, CPR & AED Training
Powered Industrial Truck (Forklift) Operator Certification
Scaffold Awareness & Competent Person
OSHA Construction 10 & 30 Hour
Heavy Equipment Operator Safety Awareness
Aerial Work Platform Safety Training
Fall Protection Safety Awareness
Confined Space Awareness Training & Mock Rescue Exercise
SERVICES WE OFFER . . .
Safety & Health Programs
HAZCOM / SDS Programs
Activity Hazard Analysis
Onsite Safety Surveys
Random Employee Drug Screening
Respirator Medical Review & Fit Testing
DON'T WAIT . . . BE PROACTIVE . . .
Plan & Prevent Workplace Accidents
About 2.3 million workers are exposed to respirable crystalline silica in their workplaces. This includes 2 million construction workers who drill, cut, crush or grind silica-containing materials such as concrete and stone, and 300,000 workers in general industry operations such as brick manufacturing, foundries, and hydraulic fracturing, also known as fracking.
Silica dust ranks with asbestos and coal as one of the most lung damaging particles that workers can breathe on the job. When tiny bits of silica dust lodge deep in the lungs it can cause permanent scarring, lung cancer, silicosis, chronic pulmonary disease and damage to the immune system and kidneys.
Right now, doctors often diagnose silica lung disease after it is fairly advanced and too late to take preventive measures.
OSHA has issued a final rule that will substantially reduce the permissible exposure limit to half the current limit for general industry and 5 times more stringent than the current exposure limit for construction.
read more